Great maiden voyage in the Winnie! Despite the weather, we had a great weekend. Of course the comforts of a modern camper make rainy weather so much more fun :)
We were on site 35 in area 4. Nice big site and fairly easy to get into. A couple of trees that we could have parked a little better around, but it worked fine. We were pretty close to most of the
Dog and Trailer
friends that we met up with for the weekend, so that was great! And really, you can't go wrong with any site at Nickerson that you can fit into!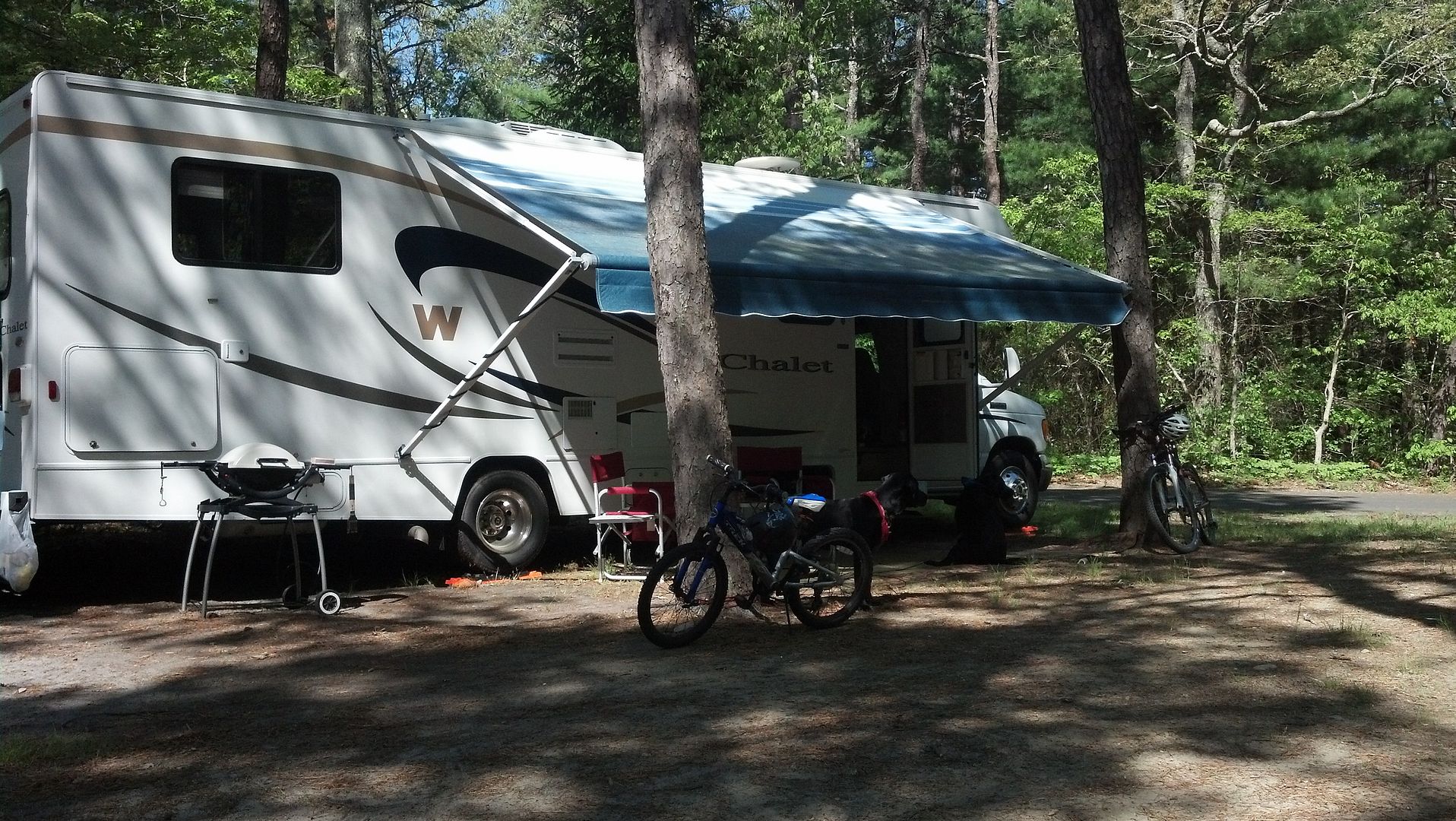 Another view of the Winnie from the opposite side of our site. Aforementioned trees kept us from putting the awning any higher, but no biggie :)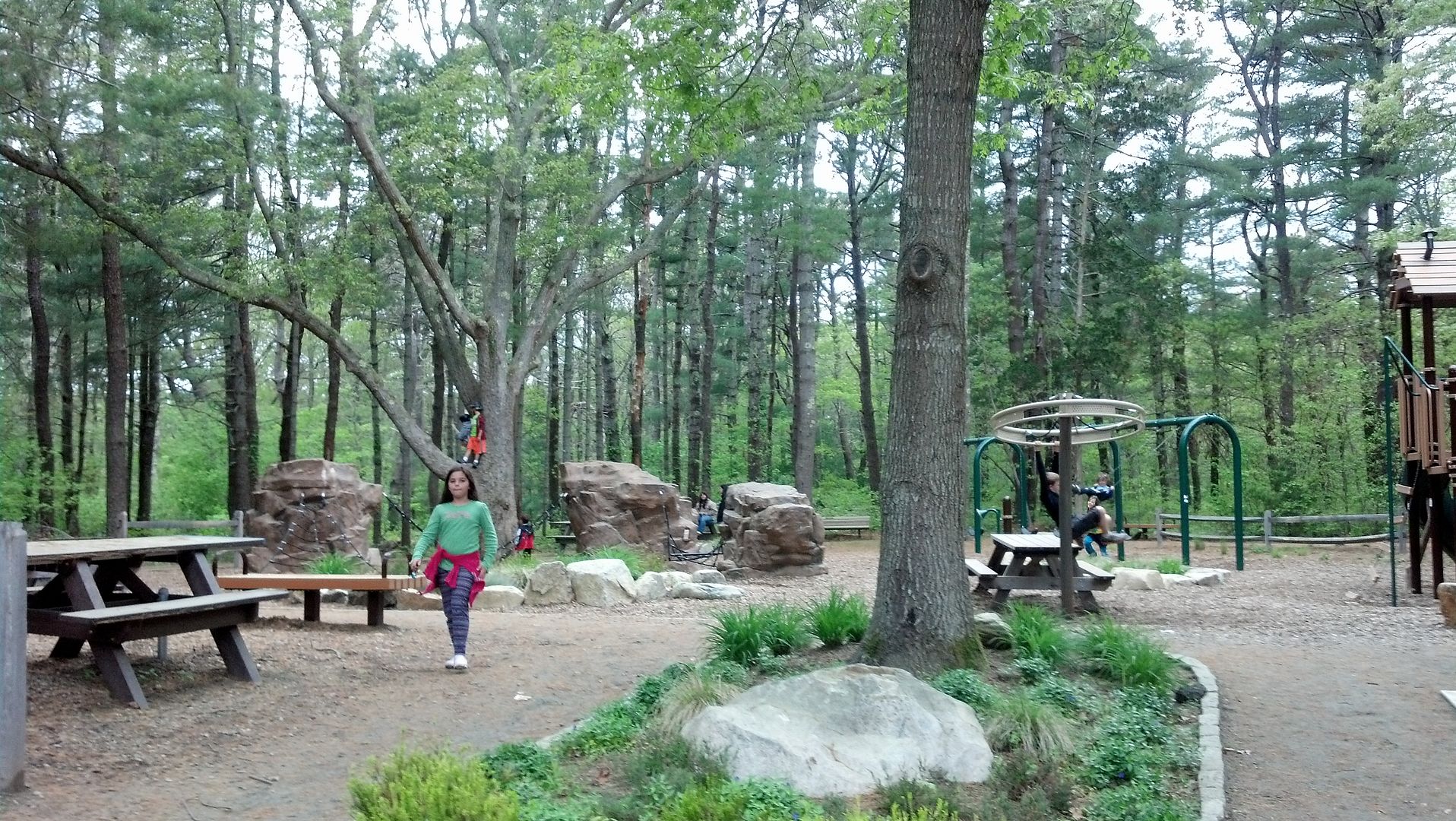 Theo had a great time with his friends! Plenty of Nerf wars and other dude stuff. We hadn't even made it to our camp site before Theo wanted out of the camper so he could see his buds...he hardly let us stop before he was out the door, seriously!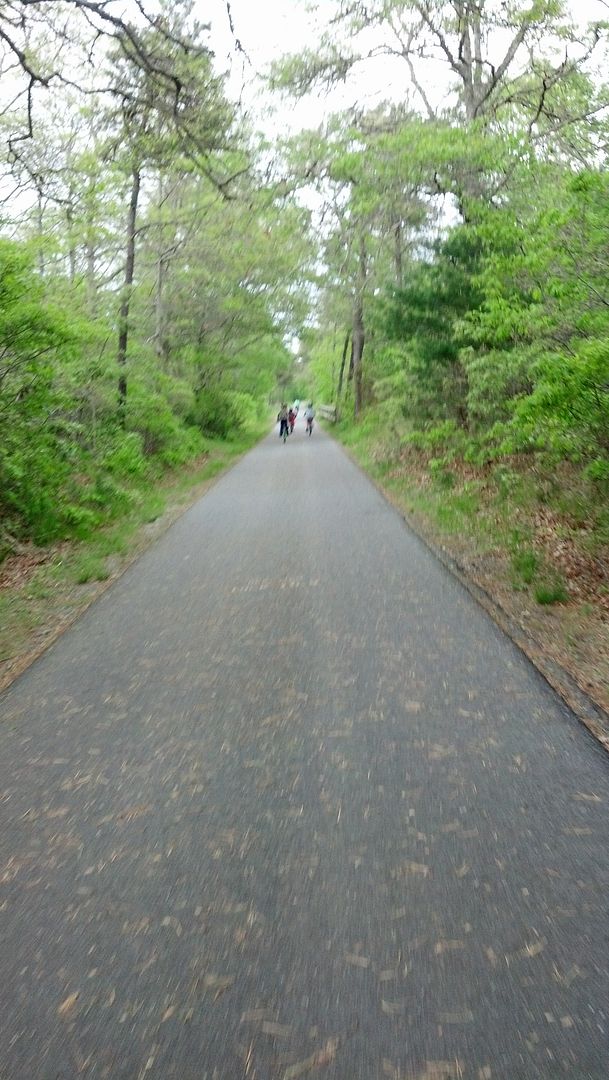 I rode over to
Cobie's
with the boys for ice cream and fries. One of these years we will ride a lot more miles on the
Cape Cod Rail Trail
, such great access from Nickerson! And the paved trails within Nickerson are great too - easy to get some nice long and hilly runs in.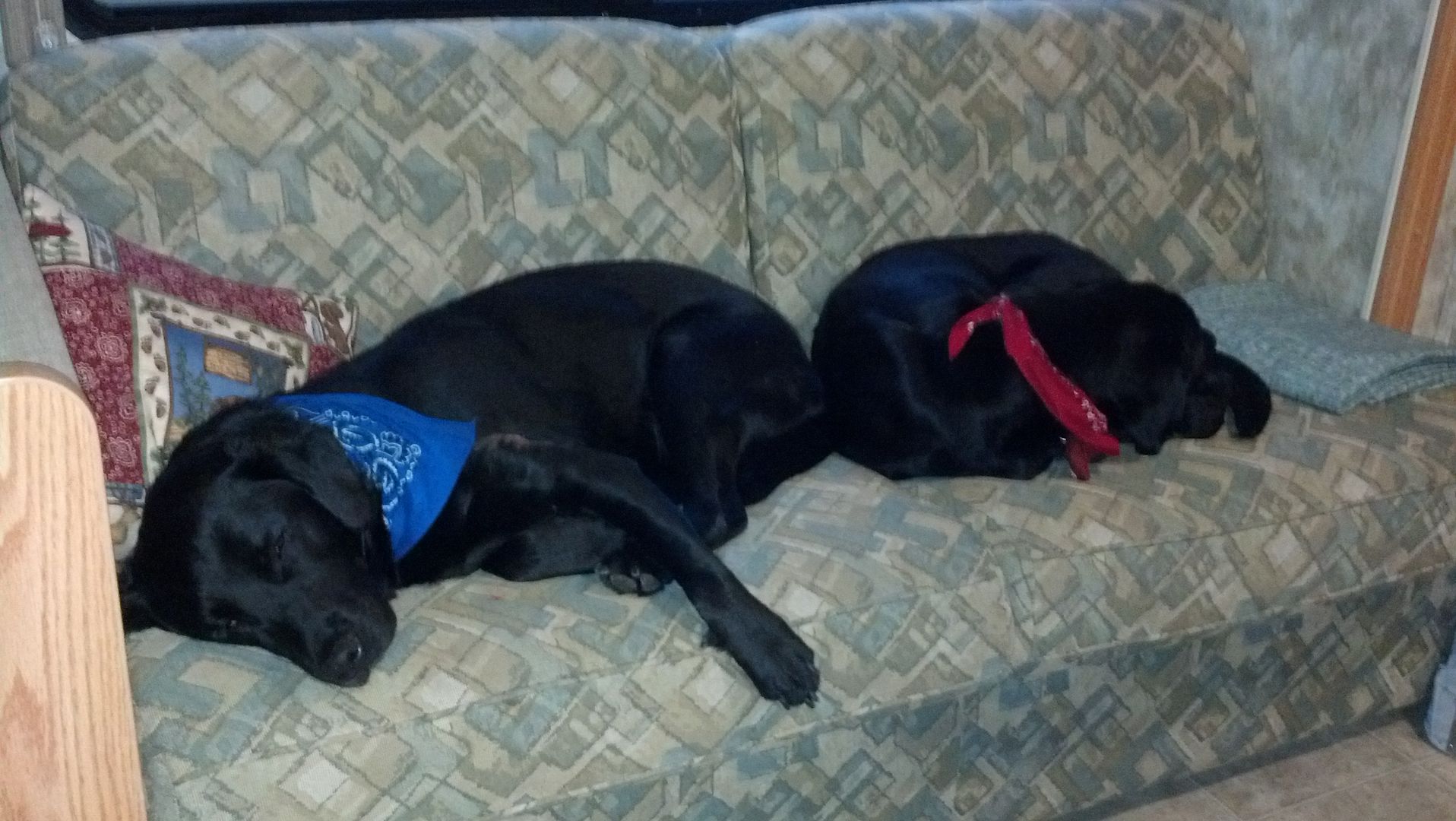 Tired puppies after a good hike around Flax Pond.
Of course our last day was finally gorgeous, but luckily we booked for an extra day so we could check out late and make the most of the day: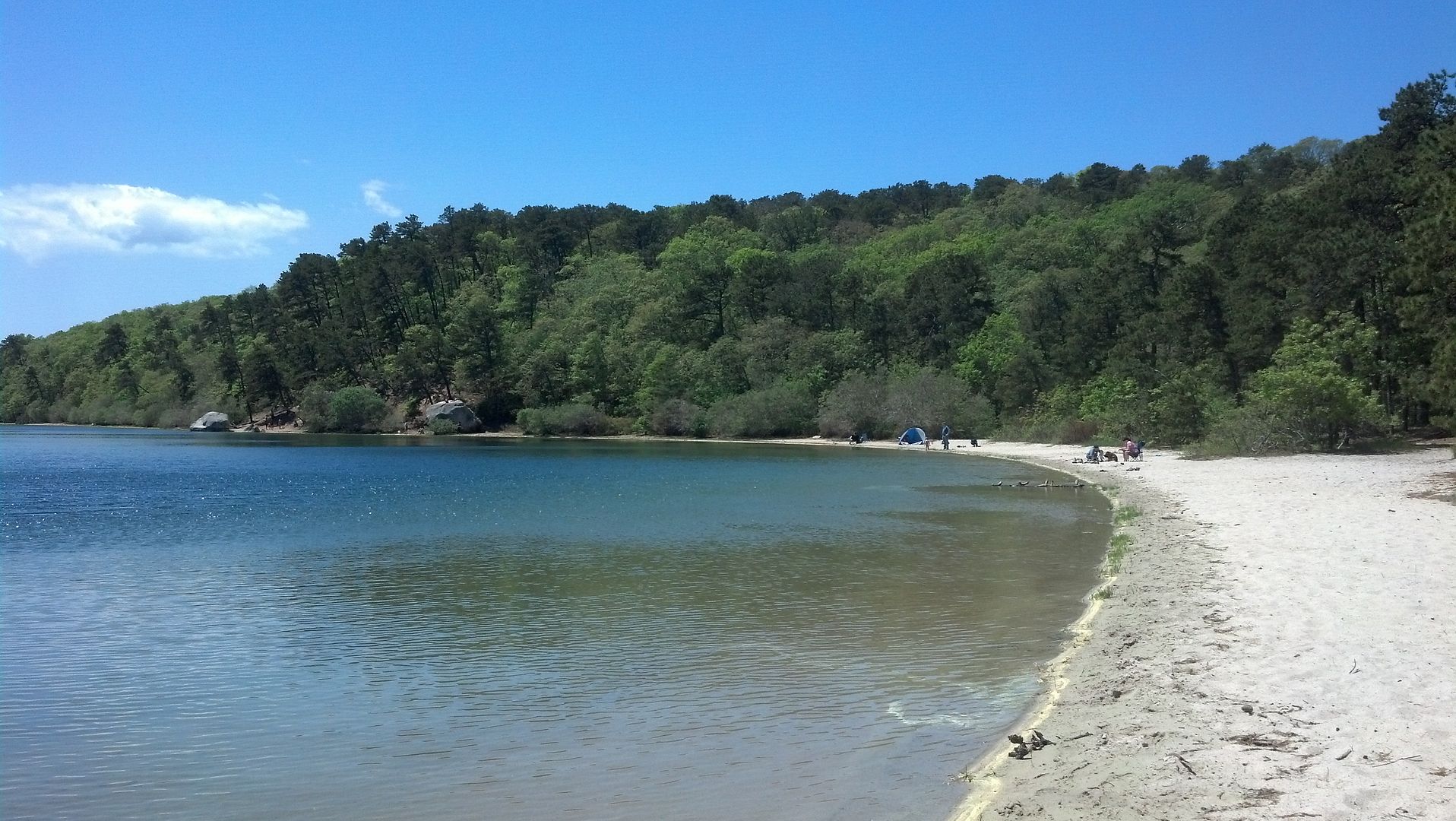 Theo and friends are over on that big rock in the distance.
The yellow along the shore is pine pollen...plenty of it around Memorial Day weekend, that's for sure!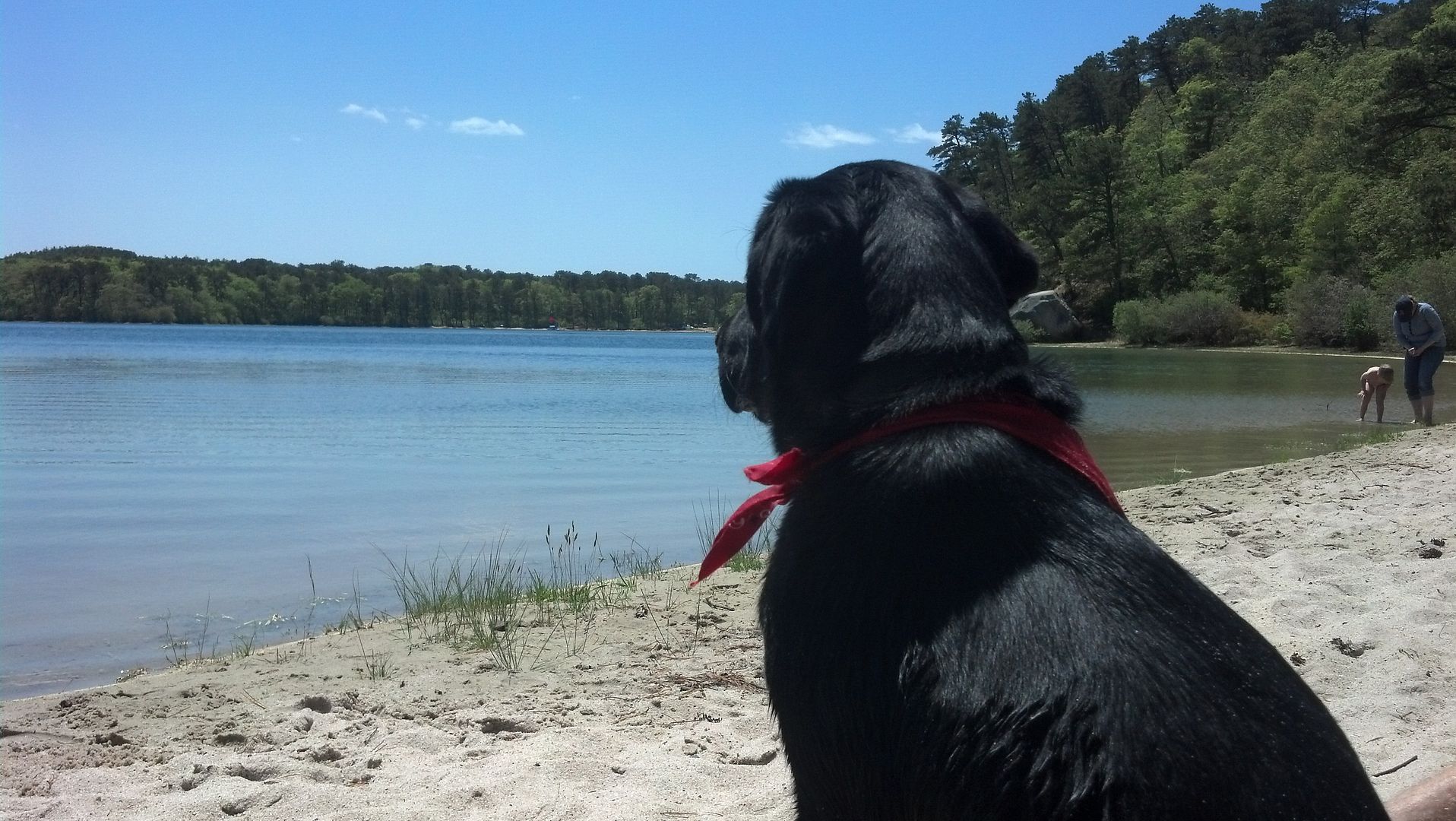 No pics from Kevin's great pulled pork that he smoked all day, or chatting around the fire with friends, but those were great times as well! Alas, the weekend ended too soon and the rainy weather kept us adults from socializing as much as we would have liked! Time to book another round :)