We had a nice end-of-summer beach weekend close to home here in CT. We're not huge beach lovers (we tend toward lakes and woods), so we kind of forget that this is a fun option so close to home!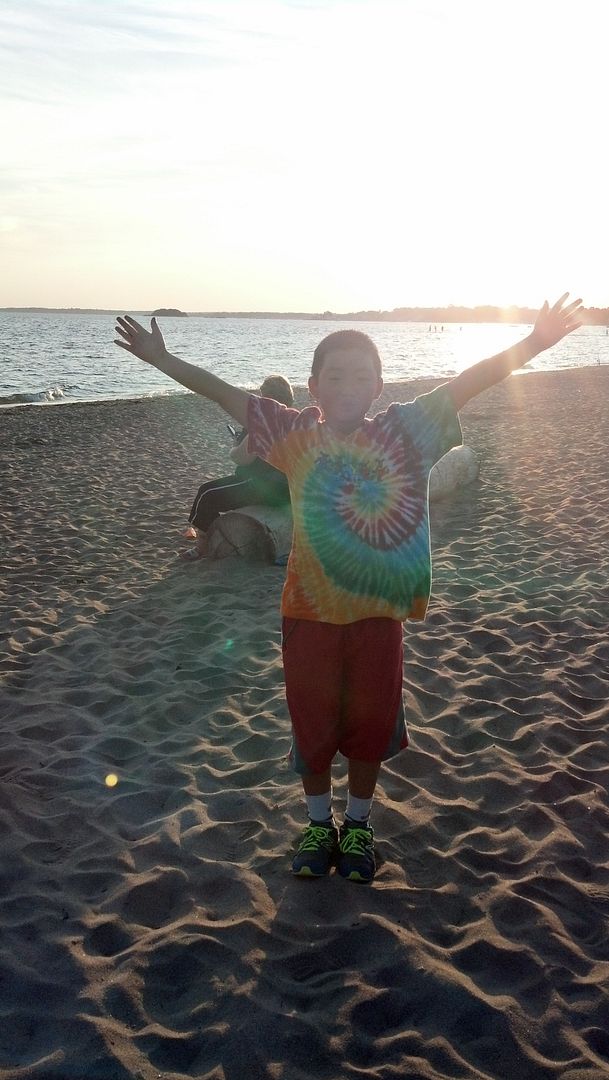 The weather cooperated and gave us nice days with cool nights for great sleeping. No hook ups, so it was nice to have the cool nights for sleeping without the crutch of A/C.
We were on site 20 in the Mohawk loop. Nice spot that backed to some tall grasses. View from the front of the site:
View from the back of the site:
This is a very open and busy campground, not a place to come if you don't like to see and hear neighbors or don't love tons of kids riding around on bikes, scooters, and skateboards. Luckily we had our own pair of kids on skateboards (rip sticks, actually) since Theo brought along his friend, Baden.
The boys had a great time at the beach!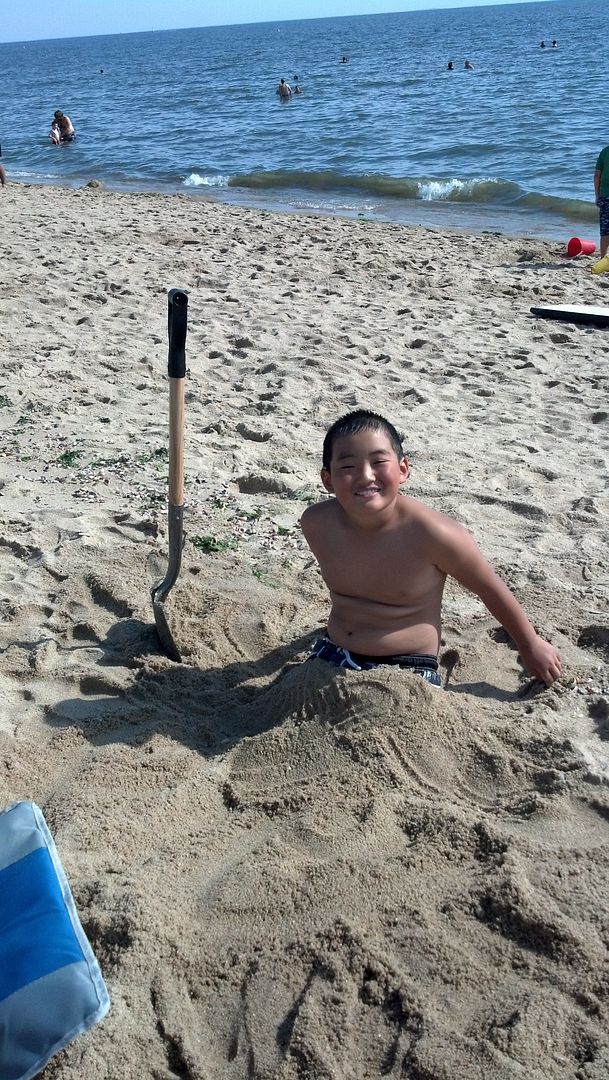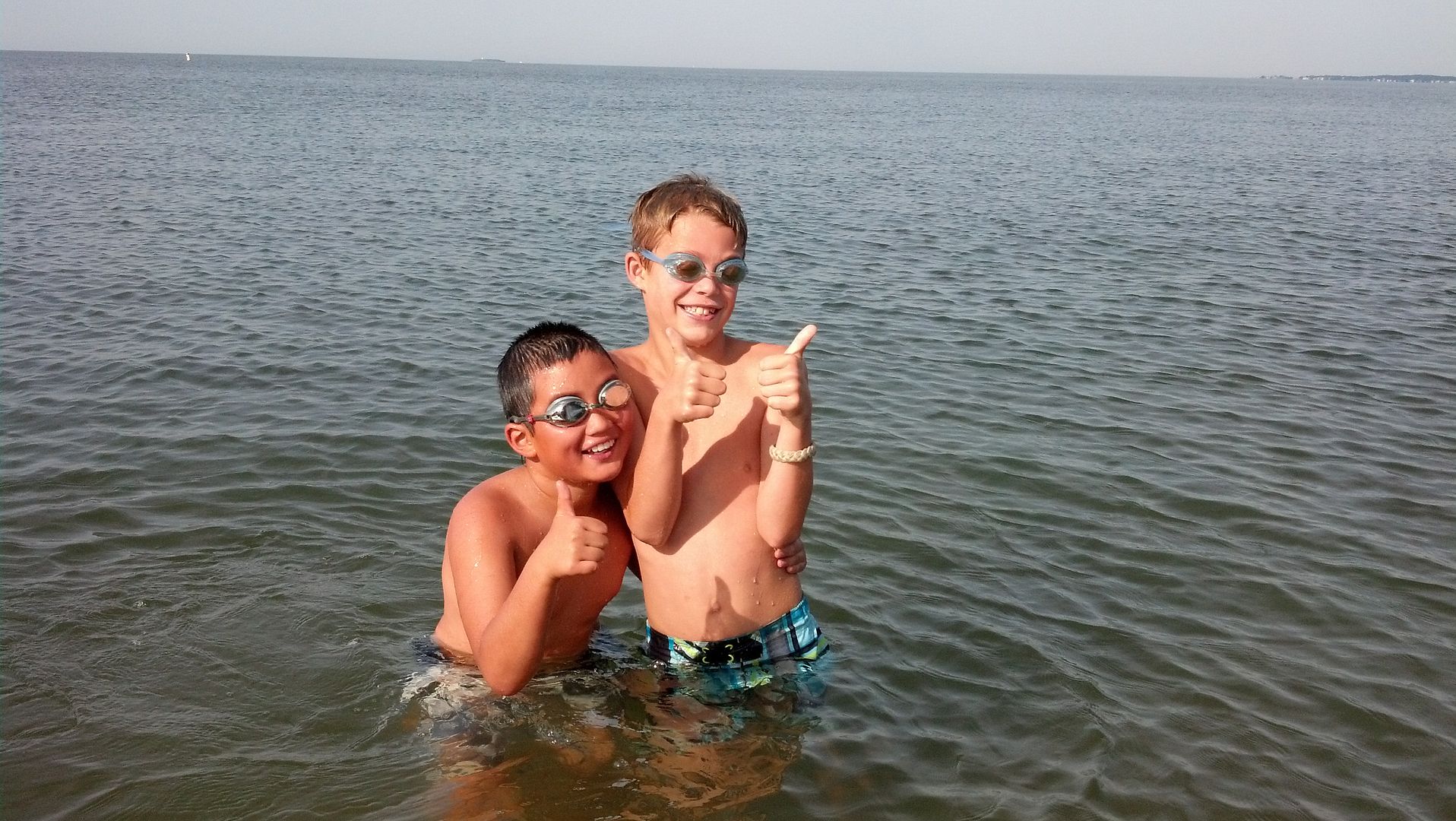 And rip-sticking some more!
And goofing around while showcasing a beautiful sunset :)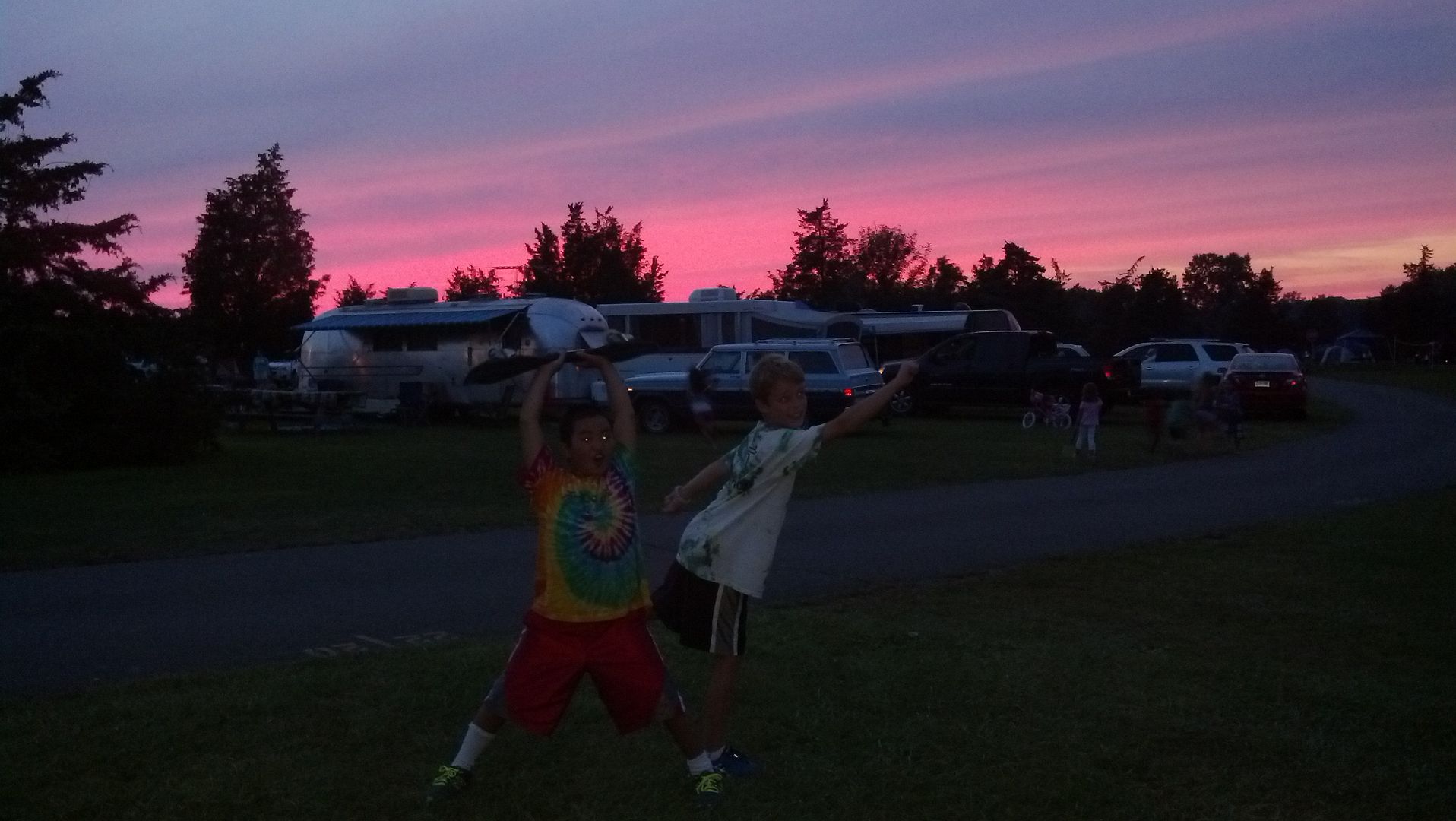 And I stopped to snap a couple of pics during my morning run: