What do you do with old concrete silos? Paint them to look like a castle! That's the "Camelot" part of this campground. They have a sword in a stone too, but that's about it. Another "fine for an overnight" KOA, but not somewhere we'd want to spend a lot of time. The pool was nice and the staff was friendly, but this one definitely looked nicer online than it was in person.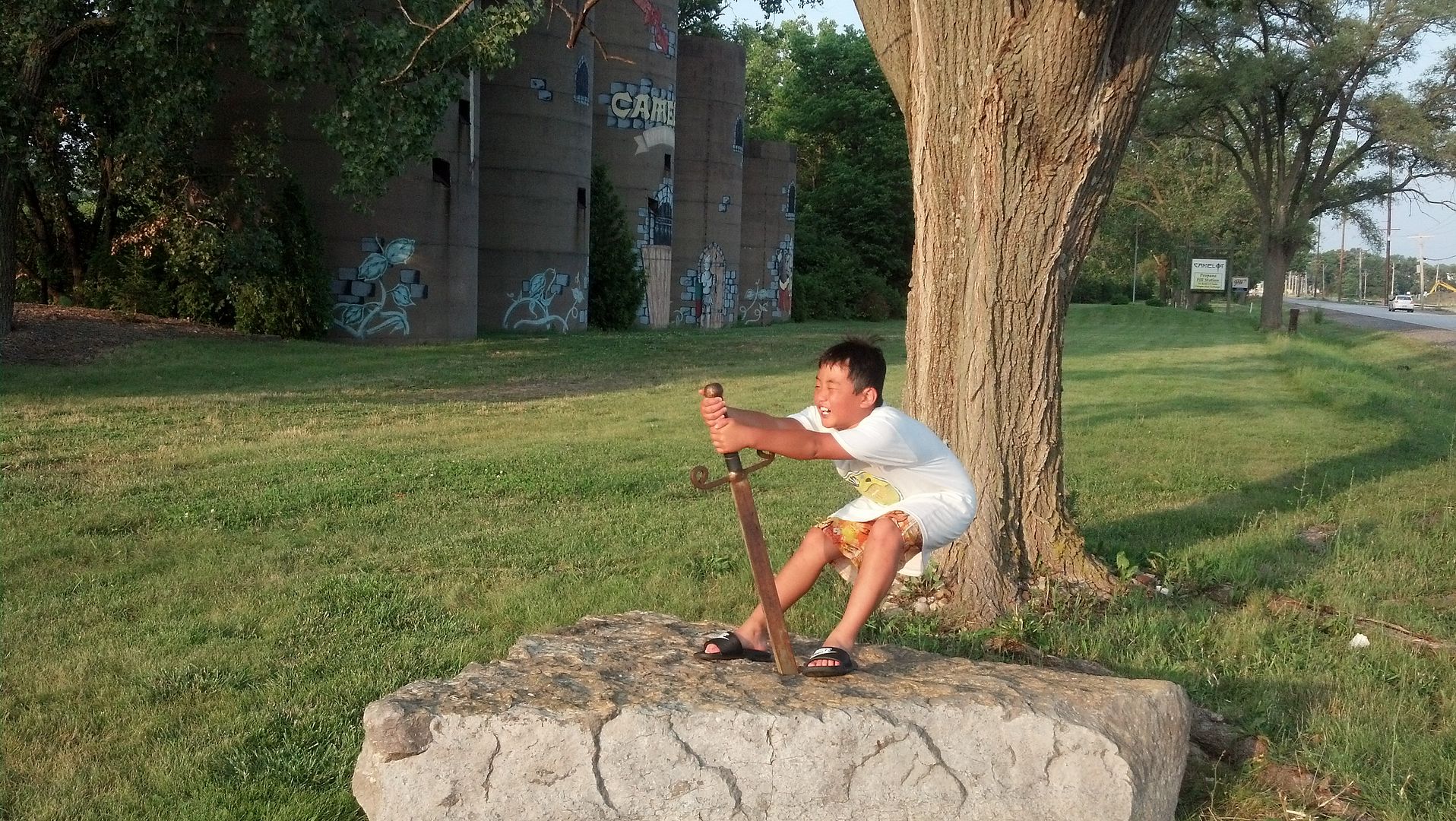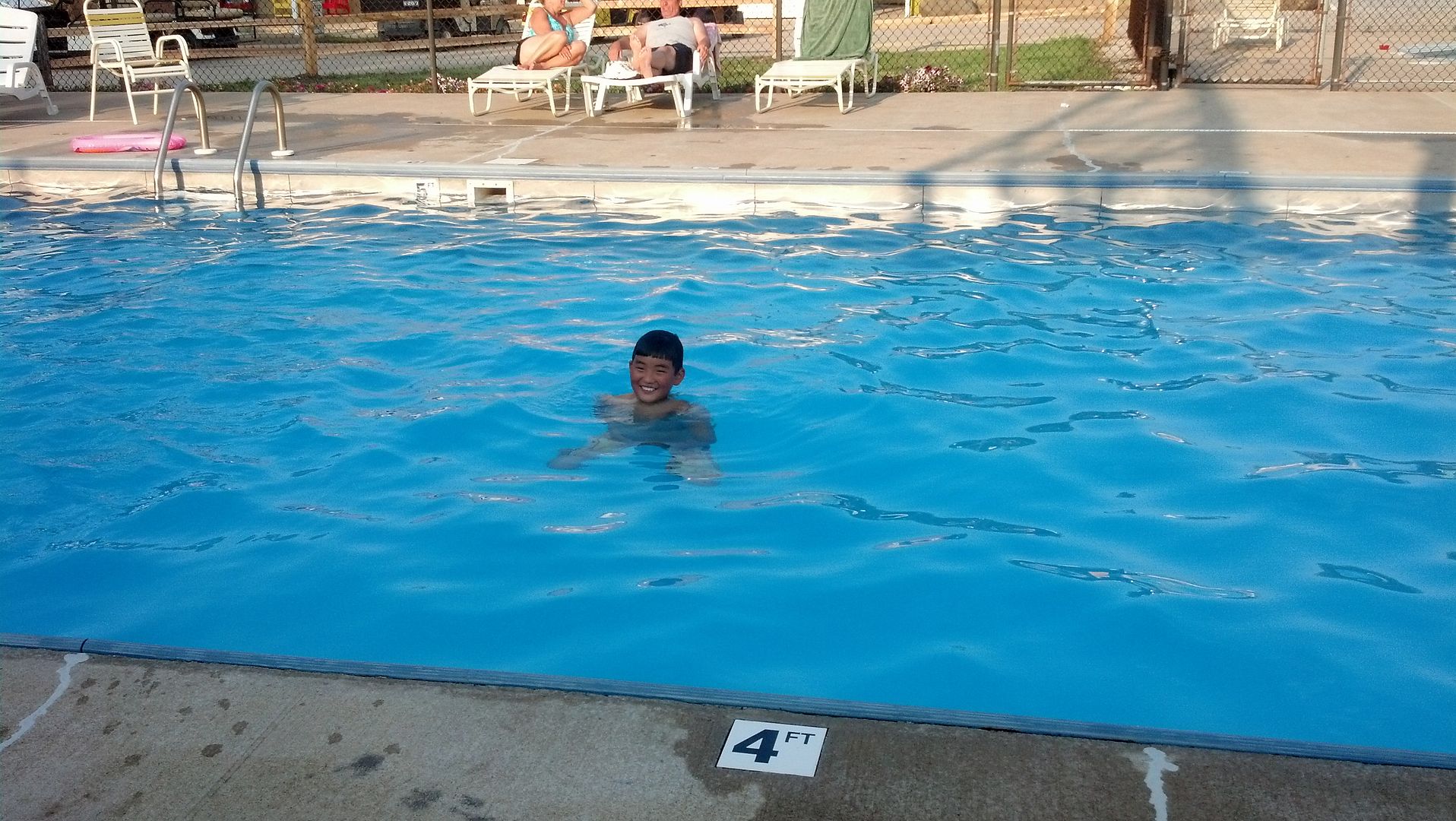 The site next to our site had a nifty deck and ramp, and since the site was empty for our first couple of hours here I snapped a good pic: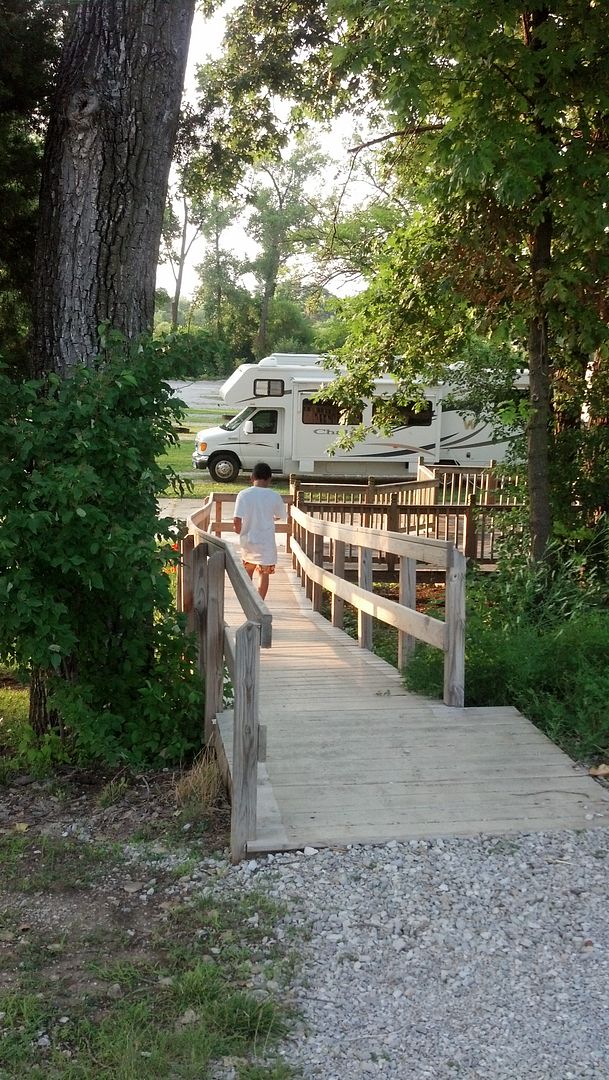 One plus was the city dog park across the street, not too far if you hop the split rail fence at the end of one of the campground loops:
It was too hot for the boys to do too much playing, but plenty of good sniffing!