We had a great short visit to the Dells! Next time we'll plan another day or two since there is so much to do here. The KOA was very nice and we had a great site at the back on the top of the hill that backed up to a wooded area: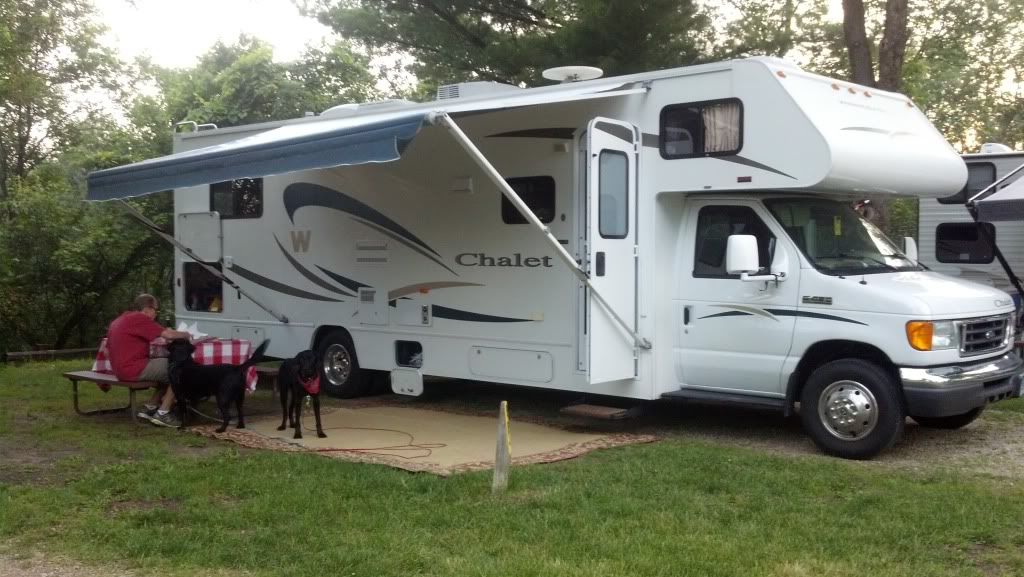 Theo met some kids and spent most of his time while at the campground at the playground:
Not many other pics since we were here only two nights (one full day) and we went to
Noah's Ark waterpark
. No pics from the waterpark - phones stayed in a locker :)
Since we don't tow a car we called a cab service for to and from the waterpark since it was a little far to bike. It worked great, though it was a little pricey for just across town.